Archive for December, 2014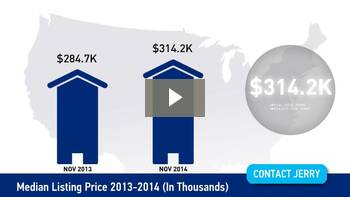 There has been less inventory available this past month compared to previous months, however, the median sales price is up this month. Watch the video above for all of the details about how the real estate market has been doing during the month of November 2014.
Please feel free to contact me if you have questions about how your individual neighborhood is doing.
Jerry Raviol, Associate Broker
West USA Realty
www.houseaz.com
602-695-5478